From 4 to 8 Days Pack Surf Camps in Essaouira
If you are looking for a fun holiday of sun and surfing, and want to have a unique experience in Morocco you are in the right place. Atlanticzin Watersports teaches surf in a safe and fun way! Do not worry if you are a beginner rider as Atlanticzin Watersports' experienced team will make sure you will get the most out of your lesson! With Atlanticzin you will discover surfing through the first techniques to catch your first waves. Atlanticzin Watersports will make you progress each day.
Surfing in Morocco with Atlanticzin Watersports happens all year round, for all skill levels. Our surfing camps, are for guests who are surfing for the first time ever or surfed a few times before, and want to improve their level. our surf instructors are fully-qualified to make you Increase your surf knowledge, confidence, and techniques beside Learning important safety information about waves and the beach.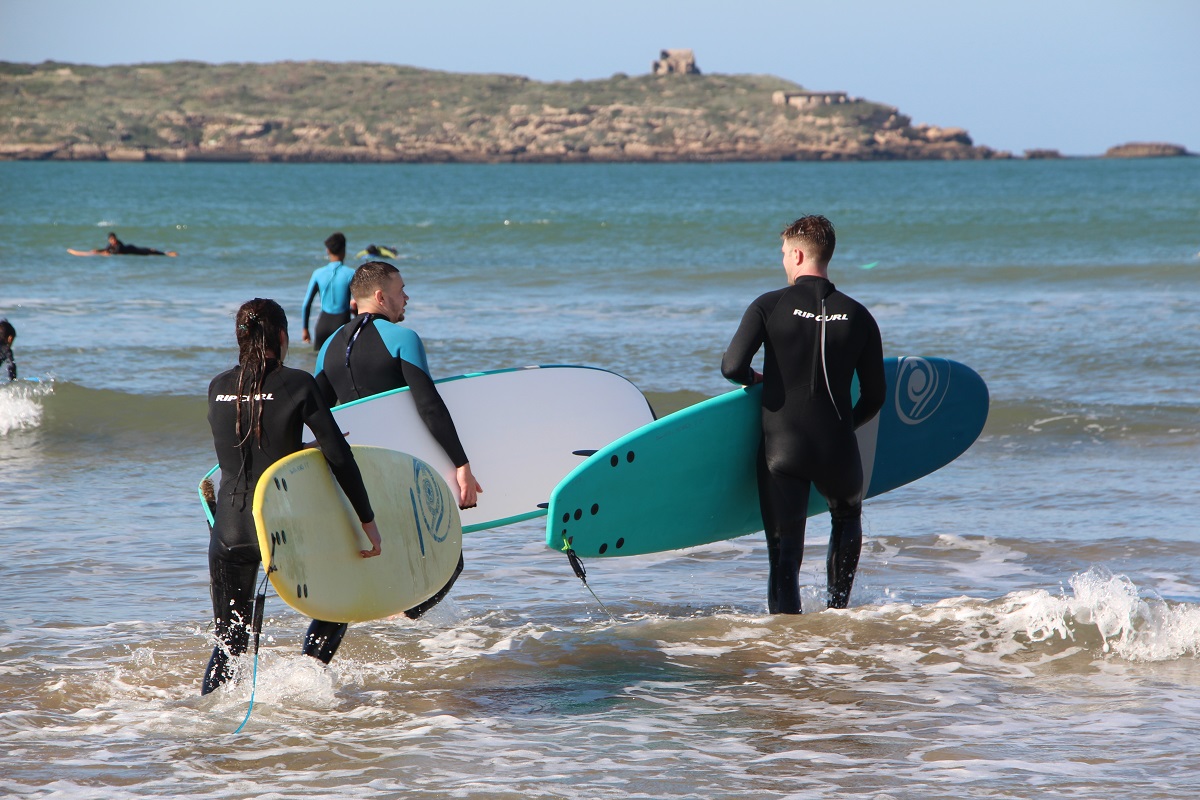 4 Days Surfing Camps
6 hours surf lessons
Experienced surf instructor
3 days of one-hour yoga session
Unlimited surf rental during the program
Dinner with the team and all the guests
3 nights' accommodation
Daily tasty breakfast
6 Days Surfing Camps
10 hours surf lessons
Experienced surf instructor
4 days of one-hour yoga session
Unlimited surf rental during the program
Dinner with the team and all the guests
5 nights' accommodation
Daily tasty breakfast
8 Days Surfing Camp
12 hours surf lessons
Experienced surf instructor
4 days of one-hour yoga session
Unlimited surf rental during the program
Dinner with the team and all the guests
6 nights' accommodation
Daily tasty breakfast
Our Riad is located in the heart of Medina, the choice for people who are seeking cultural and sportive holidays in Essaouira.The Riad has a unique lobby area with a Moroccan décor, a touch of chic and a sense of rustiness. All the rooms have private bathrooms and showers. At the terrace, guests can enjoy a daily breakfast. Riad Inna is designed to offer both comforts of a hotel and atmosphere of a guest house. See you soo